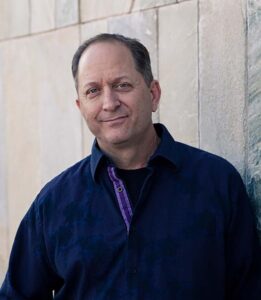 Tom Booth is an internationally recognized performer and composer. He has traveled internationally giving concerts, parish missions, retreats and workshops. Tom's background of study and experience is rooted in music, liturgy, youth ministry, campus ministry and prayer/spirituality. He is also a certified Spiritual Director.
Tom works for Oregon Catholic Press (OCP) and currently serves as the music director for St. Thomas More Catholic Newman Center on the campus of the University of Arizona as well. His well-known songs include Sacred Silence, Here I Am, Find Us Ready. His list of published songs is nearing 200. Tom has written three songs that have reached #1 on Christian radio (including maybe his most well-known song, I Will Choose Christ). He has worked with Amy Grant, John Michael Talbot, Rich Mullins, Matt Maher, Kathy Troccoli and many others.
Tom Booth has faithfully served in the founding and development internationally of Life Teen, the Franciscan University of Steubenville Summer Youth Conferences, and served as Music Director for the National Catholic Youth Conference (NCYC). He composed and performed for both St Teresa of Calcutta and St John Paul II. Professionally, Tom most treasures mentoring other composers and leading young people in prayer, music and liturgy.
Tom and his wife Tammy live in Tucson, Arizona. They have three wonderful, adult children, and are patiently waiting for the arrival of their first grandchild in January of 2020!