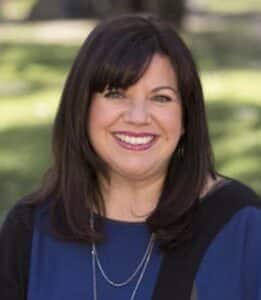 Anna Betancourt is a supremely talented vocalist, cantor and choir director. She has more than 20 years experience directing choirs, from Spanish and traditional choirs to handbell, children's and contemporary ensembles. A graduate of Loyola Marymount University, she later returned to her alma mater to work as assistant director of liturgy and music. At the archdiocesan level, she has served as a music committee member, deanery representative and a member of the Los Angeles Religious Education Congress Liturgy Committee.
Blessed with an extraordinary voice, Anna has recorded with many Catholic artists and composers, including Bob Hurd, Jaime Cortez and Eleazar Cortés. Her first solo collection, Te Doy Gracias, features 12 popular contemporary Spanish and bilingual songs. Her collection Tomaré Mi Cruz presents inspiring songs for liturgy, worship groups or retreats.
She has been a speaker and presenter at various conferences and workshops on music and liturgy.
Anna is a lifelong member of St. Linus Catholic Church in Norwalk, California, where she served as music director for many years. She currently serves as music director at St. Polycarp Catholic Church in Stanton, California, and Spanish choir director at the Cathedral of Our Lady of Angels in Los Angeles. She and her husband have two children.