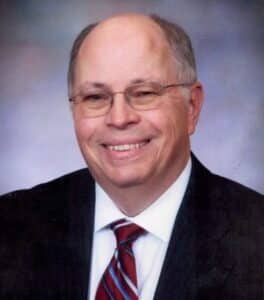 Over 40-years professional leadership experience as Choral Conductor/Director of Music/Composer/Clinician and Vocal soloist. Former Director/Conductor of the 100-voice SATB student Catholic Choir United States Military Academy, West Point. Continuous service since 2004 as Director of Music, Liturgy and Liturgical Ministries and Conductor of all music groups, St Dominic Church, Washington DC.
Leads and conducts diverse musical groups composed of both professional accompanists and amateur (Community) choristers and musicians. Selects and develops parish choral repertoire, conducts group rehearsals and provides individual vocal coaching to music ministers. Since 2004, parish services and public community performances have exceeded 100 unique events each year (such as singing for the opening event at the DC Wharf and organizing community choristers for the 2018 Global Jam for Peace)
Holder of all Cantor Professional Certificates of the National Association of Pastoral Musicians (NPM) including Cantor Colleague (CCC) and Cantor Trainer (CTC) certificates. Touring clinician on choir and Cantor development.• Former National Chair of the Standing Committee for Military Music Ministers (NPM) (1998-2006)• Assistant to the National Chair of the NPM Cantor Committee (2006-2016)o National Adjudicator of Cantor Certifications (2012-2020)• NPM Cantor Certification Manager (2012-2020)• Presenter at numerous NPM National Conventions, Workshops and Clinics
Retired USAF Colonel and Federal Government senior leader. Previous responsibilities for directing, managing and leading large complex public organizations and diverse workforces. Professional certifications and real-world experience at the executive level in national security policy, planning, and managing strategic activities and operations and budgets. Combat Veteran with over 26 years of military-service.